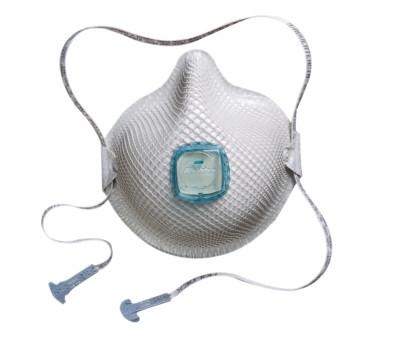 Moldex 2730 Series HandyStrap N100 Particulate Respirators, Half Facepiece, M/L, 2730N100
$ 39.85
Exhalation valve
HandyStrap® with buckle allows mask to comfortably hang around neck when not in use
Soft foam face cushion eliminates pressure points for added comfort
Ventex® valve lets the hot air out faster so workers breathe easier and use fewer masks
Pack of 5 EA
Manufacturer part number: 2730N100
UPC Code: 92311273006
NIOSH Approved
Specifications:
Color = White
Filtration Grade = N100
Protected Area = Half Facepiece
Quantity = 5/bx
Resistance = Non-Oil Based Particulates
Size Group = Medium/Large
Suspension = HandyStrap®
Usage = Hot, humid, dusty environments; Welding; Soldering; Brazing; Grinding; Textiles
Wt. = 0.05 lb
This item is a non-stock item. Lead time may be upwards of 4 weeks.