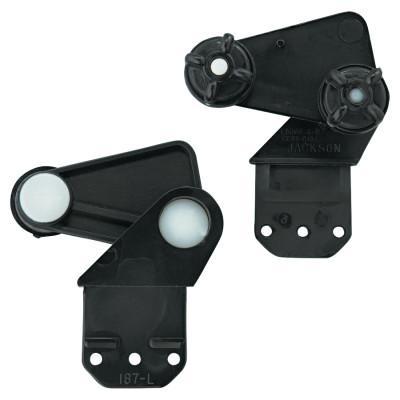 Kimberly-Clark Professional Welding Helmet Cap Mounting Blade, HLX,HSL,Nitro,SC6,Sentry III,Charger,SC16,SB6, 15968
$ 12.00
Quick detach brackets
Polyethylene spark deflector
For joining any visor and spark deflector with plastic pins to any cap equipped with #87 mounting blades
Pack of 1 ST
Manufacturer part number: 15968
UPC Code: 626053604998
Specifications:
Material = Polyethylene
Model = 187S
Type = Mounting Blade
Usage = Attach Helmet to Slotted Cap
Used With = HLX, HSL Series or Nitro Welding Helmets; Attach to SC-6, Sentry III, Charger, SC-16, SB-6 Hard Hats
Wt. = 0.09 lb
This item is a non-stock item. Lead time may be upwards of 4 weeks.